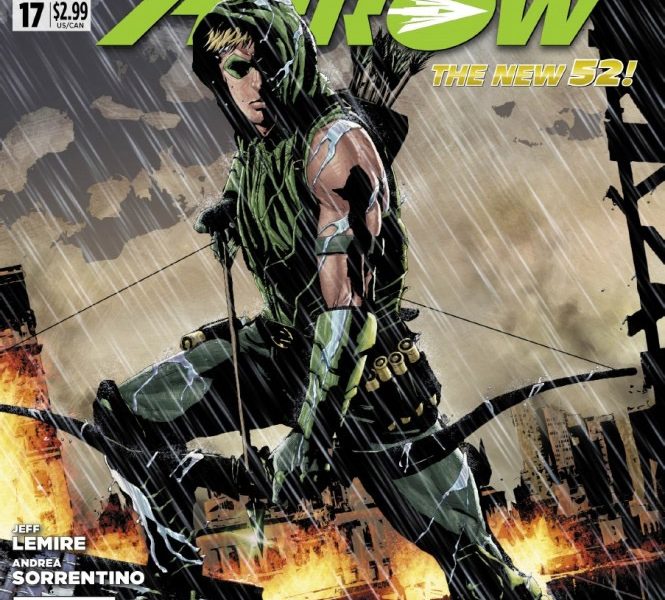 Where to Buy Oliver Queen Green Arrow Costumes for Cosplay?
Oliver Queen "Green Arrow" is one of DC Comic's most popular characters. Although he was not quite popular when Batman and Superman movies were rocking the world, DC introduced the Arrow TV series during 2012 and Arrow became a household name. Now it has become a popular DC Universe superhero that fights all the villains with his bow and arrow.
The Green Arrow series features an amazing story of a multi-millionaire playboy "Oliver Queen". He visits a deserted island to become a master of archery and then he gets back to his city to fight criminals and all the villains. Arrow is born to fight the criminals and corrupts who rely on those criminals. He is quite good at his job and that's why he is a superhero. Fascinating plot and Stephen Amell's awesome portrayal of Arrow has made this show quite popular. That's why many people try to cosplay Arrow in Green Arrow Cosplay Costumes.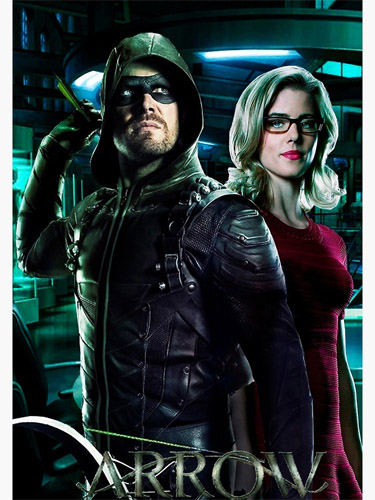 Finding the Green Arrow Cosplay Costumes:
Just any superhero, Arrow also wears a special costume which has become an integral part of his identity. He is like any other normal guy without that Green Arrow costume. He did not come from any other planet or he did not get any divine power like Superman or the Flash. Therefore, wears everything a fighter needs to protect himself against enemy attacks. That's why Arrow's costume includes some protective gears like Batman's costume.
However, Arrow looks pretty different than Batman or any other superman. His costume is somewhat similar to Marvel Comic's Hawkeye but still, it is unique and impressive. Finding that costume can be a tough task, especially when you are searching at the local market.
Brick-and-Mortar cosplay costume stores offer some good options in costumes, but you cannot rely on them for the latest superhero costumes. You may not get the latest season combat outfit of Arrow which he wears while fighting the villains. Arrow fans from the audience will quickly recognize you are wearing an old costume and that will not impress them at all. Therefore, you should consider some other options to buy the latest Green Arrow Cosplay Costumes.
Get the latest Green Arrow costume online: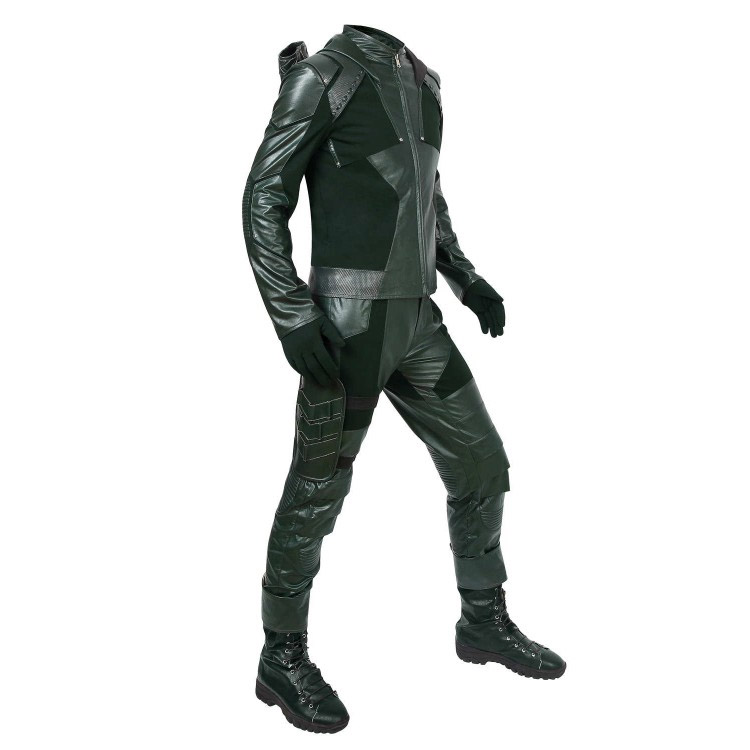 Every season of Green Arrow is a hit and millions of fans around the globe have admired their favourite superhero. People watched how he gears up before every fight and how his archery skills along with his gears help him in beating all those villains. Professional cosplay artists not only get the costume but they also get into the character. They become that character in a cosplay event to give an admirable performance.
You should also focus on the same thing. It is not just the Arrow costume but also his body language, attitude, and anger makes him a unique superhero. You will feel that attitude and anger when you will get the Green Arrow Cosplay Costumes online from the latest season.
Why buy Green Arrow cosplay costumes online?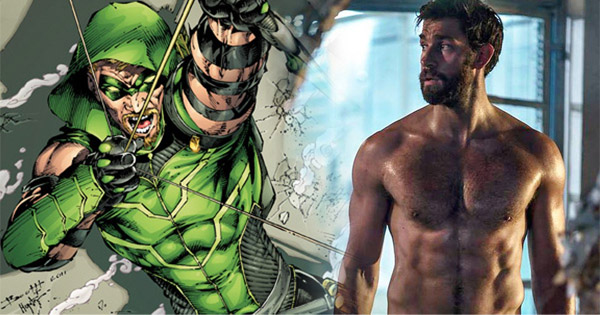 Whenever you choose to cosplay a famous character, it is your responsibility to resemble it in the best possible way. That becomes easier when you get the costumes in a perfect size. Superhero costumes include a variety of stuff, such as masks, jackets, pants, boots, etc. You can recognize your favourite superhero simply by taking a glimpse. It would look weird if even one thing is missing from that costume.
When it comes to Green Arrow Costumes, his look is unique because of that impressive costume. This costume includes an Arrow leather jacket, tactile gloves, Arrow's eye blinder, racing pants in black, rocky work boot, Oliver Queen bow and arrow, and archery arm guard. You won't look perfect if anything is missing from this costume.
Go online and search for Green Arrow Cosplay Costumes, you will find several great options. Remember one thing that Arrow's costumes are little changed as the seasons progressed. So, if you find a costume featuring a full-sleeved jacket, it is fine. Online costume providers offer the latest costumes at quite discounted prices. You can even get original quality outfits and gears to look exactly like Arrow. That's why online cosplay costume shopping is the best idea if you want to save some bucks and get a perfect costume.