About unicorns, unicorns are creature that in myths and legends which are means peaceful and magical . Unlike evil dragons, unicorns often represent this gentle, peaceful, beautiful, all-enchanted element. In animation, games and movies, unicorns often appear, usually a very beautiful and just creatures. Children usually like this white horse with sharp corners.
What is a unicorn pajamas?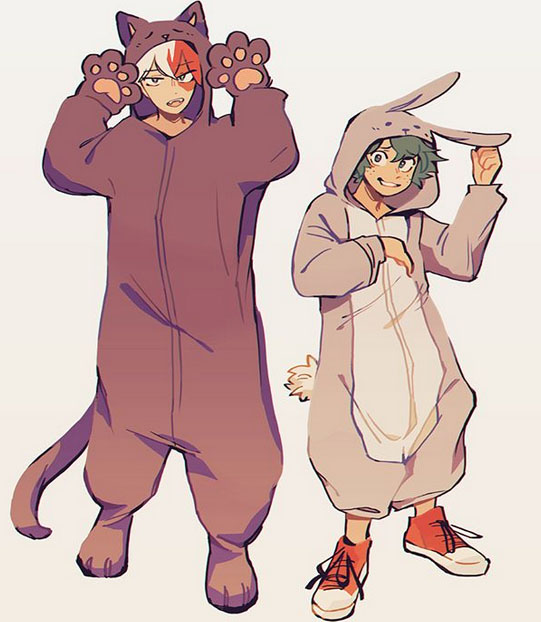 Here's a picture of a common unicorn pajamas from wellpajamas.com. As you can see from the picture, the unicorn pajamas are usually designed to be a light color and have the unicorn's signature feature – sharp corners. Like common pajamas, unicorn pajamas are generally made of cotton or 70% cotton. Pajamas used by children must passed many kinds of safety procedures to ensure that pajamas do not irritate children's skin.
For pajamas, parents should be how to choose?
First, from the color, children naturally like bright and warm colors. So choose more cheerful colors will make children happier. From the material, more choice of cotton products, because such products closer to nature and cotton products usually do not cause children's skin discomfort. In terms of warm keeping performance,, soft and comfortable cotton fabric usually has good performance of warm keeping that will allowing children to feel the warmth of the parents in the cold season.
Christmas is coming, what your child needs, I believe as parents will understand. But I think in the cold season, nothing more than the warmth of parents wear on the body more suitable.
Why do children like unicorn pajamas?
Among the anime, television and movie productions that many children love to watch, unicorn has appeared. And in these shows, unicorns are very much loved by children. For example: Harry Potter appeared on the unicorn, in the My Little Pony, the unicorn is the protagonist of children's welcome. In The Chronicles of Narnia, the author uses a great deal of text to introduce the magical creature of unicorns and to make the unicorn a bright symbol in the book. Through the influence of these works, children love the magical creatures like the unicorns, and like the symbolic meaning of unicorns.
Children are fond of fantasies, and parents usually fill the children's room with cartoons and warm elements. And a unicorn pajamas is very suitable for children. It is different from other cartoon or animal elements. The unicorns represented by the unicorns will not cause any discomfort to their parents. Through the guidance of children, you can also tell them the meaning of unicorn representatives, and guide the healthy growth of children is also a positive meaning.